South Africa
One of the most culturally and geographically diverse places on earth, South Africa, fondly known by locals as the 'Rainbow Nation', boasts 11 official languages, and its inhabitants are influenced by a fascinating mix of cultures. Discover the gourmet restaurants, impressive art scene, vibrant nightlife, and beautiful beaches of Cape Town; enjoy a local braai (barbecue) in the Soweto township; browse the bustling Indian markets in Durban, or sample some of the world's finest wines at the myriad wine estates dotting the Cape Winelands. Some historical attractions to explore include the Zululand battlefields of KwaZulu-Natal, the Apartheid Museum in Johannesburg, and Robben Island, just off the coast of Cape Town. Above all else, its untamed wilderness is astonishing: wildlife roams freely across massive unfenced game reserves such as the world-famous Kruger National Park.
Cape Town
Days 1 - 5
Resting at the confluence of the Indian and Atlantic oceans, situated between the slopes of the iconic Table Mountain and the glistening sapphire waters of the Atlantic and Indian oceans, the exceptionally scenic city of Cape Town is in a class of its own. Some cities boast rich culture, vibrant nightlife, a cosmopolitan atmosphere and extraordinary architecture, while others boast breathtaking landscapes and extraordinary natural wonders. Cape Town is fortunate to be blessed with all of these attractions and so much more. With its bustling harbour, world-class beaches, top-notch vineyards, and its mountainous surroundings brimming with diverse flora and fauna, Cape Town consistently captivates the hearts of all who visit.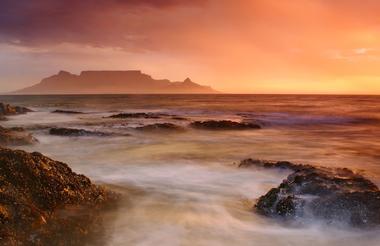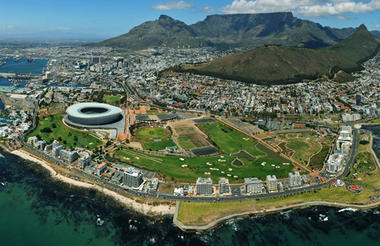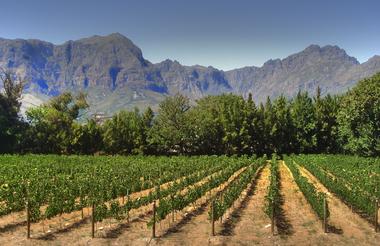 Franschhoek
Days 5 - 8
Idyllically situated in the Cape Winelands, this peaceful country retreat is one of the oldest towns in South Africa. The once sleepy little village was named Franschhoek, meaning 'French Corner' as it was founded by French Huguenots. The fertile valley of Franschhoek boasts a rich heritage showcased at the fascinating Huguenot Memorial Museum and the Cape Dutch architecture in much of the village, which remains remarkably well preserved. The town's proximity to Cape Town allows for pleasant day trips during which visitors can explore the area's many world-class wine estates and impressive range of excellent restaurants or simply browse the quaint, upmarket boutiques strewn along the town's lovely tree-lined avenues.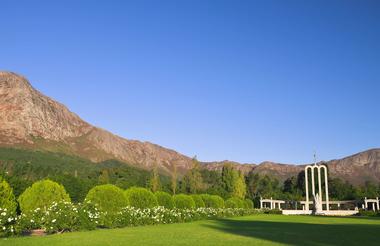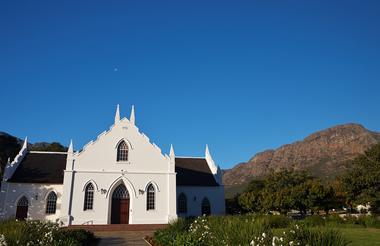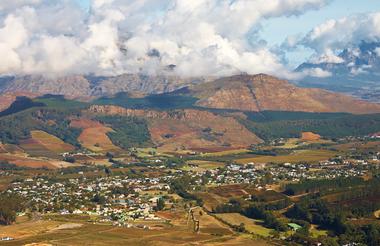 Timbavati Private Nature Reserve
Days 8 - 12
Located in the Mpumalanga Province, the Timbavati Private Nature Reserve shares a fenceless border with the world-renowned Kruger National Park. This magnificent 60 000 hectare reserve is best known for its two very rare white lions discovered here in the 1970s, which gave this destination its name. Meaning 'the place where something sacred came down to earth from the heavens', the park lives up to the hype with its enthralling African savannah, abundant wildlife, and friendly people. Visitors have the opportunity to see 40 mammal species, 360 bird species and the famous Big Five (lion, leopard, rhinoceros, elephant, and Cape buffalo). Enjoy a wide array of activities including daytime safaris, guided night game drives, bush walks, and excellent bird watching.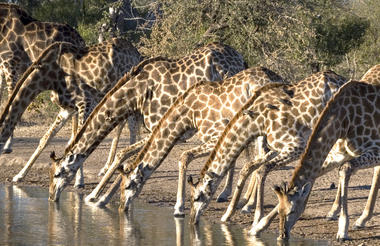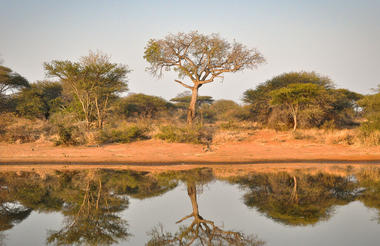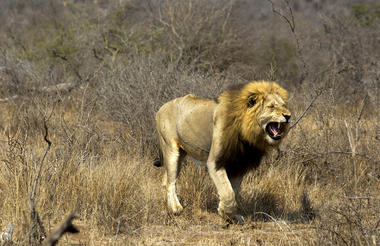 Mozambique
Situated on the east coast of Africa, this tropical paradise is blessed with 2500 kilometres of spectacular coastline. With its idyllic beaches fringed with palm trees and lapped by crystal-clear waters brimming with a dazzling array of marine life, this enchanting African nation is an ideal adventure holiday destination, with an abundance of activities on offer such as snorkelling, sunset cruises, horse-riding, dolphin tours and world-renowned scuba diving. Mozambique's two major centres, Maputo and Inhambane, offer an exotic kaleidoscope of art, music and delicious local food as well as a lively nightlife scene. Spend your days immersing yourself in the fascinating local culture, marvelling at the impressive colonial architecture and interacting with the fabulously friendly local inhabitants. Those seeking a more remote getaway can head for the isolated beaches of Benguerra Island; the historic Portuguese and Muslim architecture of Mozambique Island; or the outstanding wildlife of Gorongosa National Park. However, you choose to spend your time in this exceptionally scenic destination you are likely to leave with a heavy heart and a burning desire to return time and time again.
Bazaruto Archipelago
Days 12 - 19
Resting in the warm Indian Ocean just off the coast of Vilanculos in Mozambique, the Bazaruto Archipelago forms part of a protected marine park and consists of five idyllic islands: Bazaruto, Benguerra, Magaruque, Santa Carolina and Bangue. These small, sandy and exquisitely beautiful islands feature some of Africa's best beaches as well as a number of large dunes and freshwater lakes, providing ideal nesting habitats for black-winged flamingos. Just offshore visitors can explore a kaleidoscope of colourful corals teeming with exotic marine life - whale sharks, dolphins, turtles and dugongs. Active types can try their hand at scuba diving, snorkelling, deep-sea fishing and sailing, while history lovers and culture enthusiasts will delight in the picturesque lighthouse and Vilankulo Ruins, built in the Great Zimbabwe tradition.